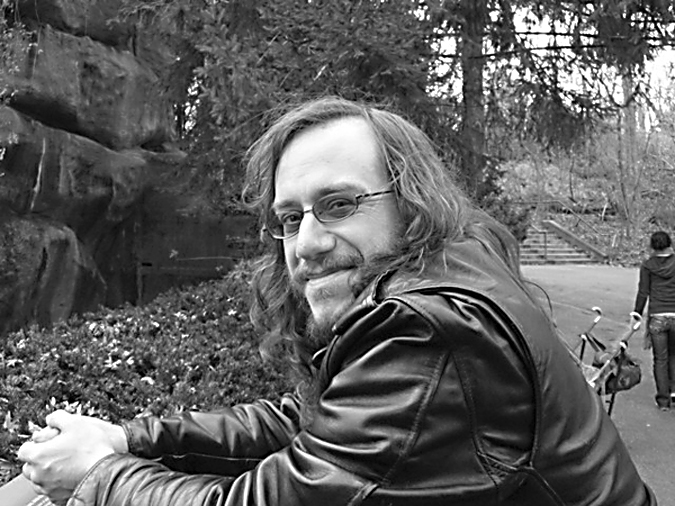 Keith R.A. DeCandido

Keith R.A. DeCandido is the author of some fifty novels, covering various and sundry universes both his own and other people's. His work in media fiction — prose and comics based on TV shows, movies, comics, and games — earned him a Lifetime Achievement Award from the International Association of Media Tie-in Writers in 2009, which means he never needs to achieve anything ever again. His most recent work ranges from the Leverage novel The Zoo Job to the "Precinct" series of high fantasy police procedurals (Dragon Precinct, Unicorn Precinct, Goblin Precinct, Gryphon Precinct, and the shortstory collection Tales from Dragon Precinct, as well as upcoming comic books and audios) to the comic book miniseries The Fallen (written with Ænder Steven Harris) to the SCPD series of cop novels set in a city filled with superheroes (The Case of the Claw and Avenging Amethyst) to Star Trek: The Klingon Art of War.

He's contributed to several shared worlds: Jonathan Maberry's V-Wars (the story "The Ballad of Big Charlie"), Steven Savile's Viral (the novella -30-), and Aaron Rosenberg & David Niall Wilson's Tales from the Scattered Earth (the novel Guilt in Innocence), and his recent short fiction has appeared in Apocalypse 13, Bad-Ass Faeries: It's Elemental, Defending the Future 5: Best-Laid Plans, Dragon's Lure, More Tales of Zorro, Star Trek: Seven Deadly Sins, and Tales from the House Band Volumes 1 & 2.

Keith is also an editor, having put together many anthologies and supervised many a book line; a musician, the percussionist with the parody band Boogie Knights (you can hear him on their CDs Many a Sleepless Knight and Wasted Days and Wasted Knights); a black belt in Kenshikai karate; a longtime fan of the New York Yankees (he co-edited In the Dugout: Yankeres 2013 for Lindy's Sports with Cecilia M. Tan); and a veteran podcaster, contributing to The Chronic Rift, doing his own podcast Dead Kitchen Radio, and doing voices for the audio dramas HG World, Gypsy Cove, The Dome, and more.